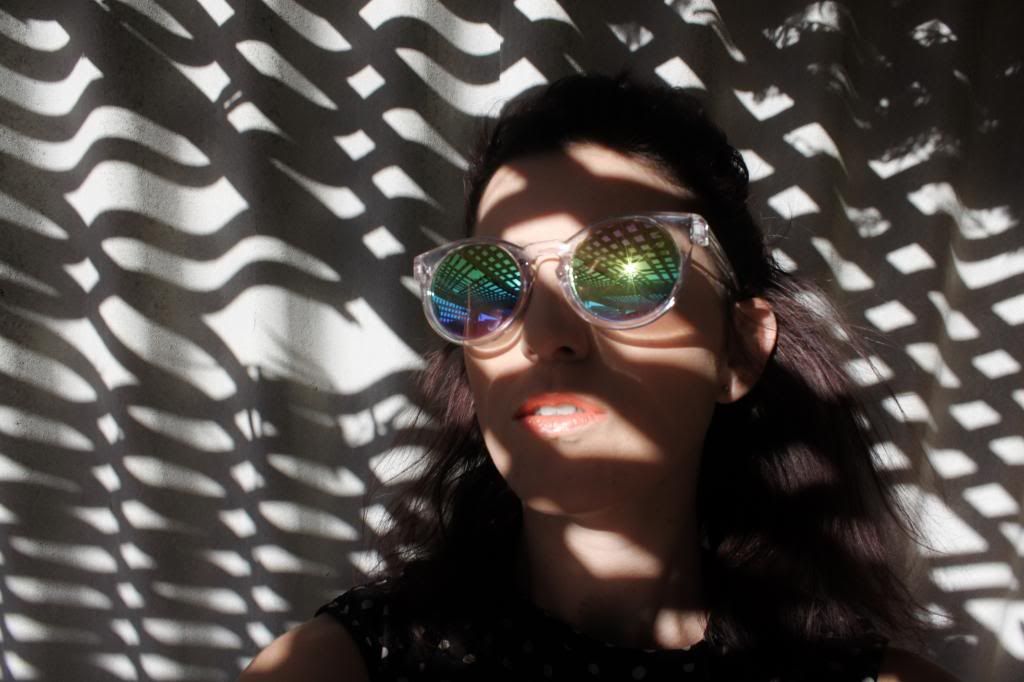 /
Dotti Glasses
/
Maybellene 'Coral Fever' lipstick
/
Otto Mode Spotted Vest Top
/
Thrifted High-Waisted Wide Legged Pants
/
Wittner Platform Brogues
/
Today is my first outfit post and I had to do it with some good ole self timer action - i don't think they turned out half bad. It's funny when you look into your backyard and start seeing creative locations for photo shoots. I love shadows - they are mysterious and and can really shine the beauty of colour. The platform Wittner brogues featured are my most favourite treasured shoes, and man have they served me well!! Being that I am already 6 foot most ask why I where such things? My reply... why not? They make your legs long(er), they are comfy to go out dancing in, go shopping in, I have even been known to have a bit of a trot in them. Practical, classic and modern all in one.
And in other news - I leave for Broome in three days with my housemate (flying up and driving back). I can feel a once in a lifetime opportunity coming, and I'm anticipating every second of it!!
Go on... get out there! Where is your next trip??
MISSTAH xx
please drop me a comment letting me know how I am going with this blog! Any feedback would be great! :)